The kitchen is a family's main space. It is used for socializing, entertaining and sometimes doubles up as a kid's study zone. This means it undergoes extreme wear and tear over time and does require touch-ups every once in a while.
If you have ever been on the kitchen renovation journey, you must know how overwhelming this job can be. Repairing, decorating, or remodeling – all involve a great amount of effort and investment. Though it increases the overall value of your house, any single error on the way can have you regretting it for years to come.
So, if you want your kitchen to remodel to be cent percent satisfactory, refrain from committing these mistakes: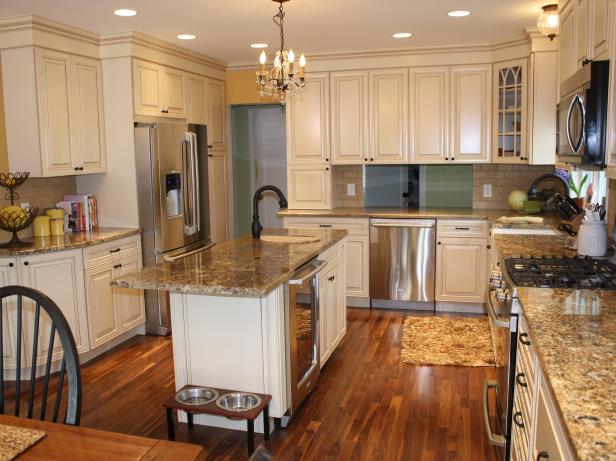 #1 – Going the DIY Route
Even if you are a DIY pro, resorting to kitchen renovation all on your own is the last thing that is recommended. It is because kitchen remodeling is quite tricky, and only with expert help you can sail through smoothly.
Hence, before starting the work, consult a professional kitchen renovation contractor to help you create a perfect remodel plan and suggest some great ideas that you haven't even thought of yet.
#2 – Wasting Space
If you have a big kitchen space, try to optimize every bit of it. Don't generate dead space anywhere in the room. Of course, you aren't supposed to clutter the area, but you can create a compact step-saving work core.
If you have an empty corner in the kitchen, convert it into your breakfast or dining nook by adding a small table and 2-3 chairs. That way, you will add style and functionality to the area instead of leaving it all blank.
#3 – Not Making Plenty of Storage
You can never have too much storage space, especially when it comes to kitchens. Whether it is the half-eaten boxes of cereal and bags of kidney beans or kitchen utensils and electrical appliances, everything needs to be placed properly to make the kitchen look pretty and non-messy.
So, never skimp on storage. Instead, use open storage, cabinets, shelves, and more to keep the contents streamlined.
#4 – Placing Oversized Kitchen Islands
It is a big mistake to have more than one island or bringing an oversized island in the kitchen unless you have a really huge space for it. For an average-sized kitchen, anything longer than 10 feet and deeper than 4 feet is hard to work with.
If you overstuff it with many dinnerware, baskets, and other similar items, it creates the same problem. Thus, make sure that your island storage doesn't extend beyond the rim of the countertop of your kitchen.
#5 – Overdesigning
Sometimes people try to incorporate their creative ideas all at once during a kitchen renovation. They don't even give a second thought to how the kitchen would look when everything comes together.
That results in an overdesigned kitchen that lacks comfort and gives a feeling of chaos. So, make sure you leave plenty of open space as well.