A fellow blogger posted an instead provocative piece about cliques in running a blog community. Her thesis was that right here in cyberspace, simply as in our actual everyday lives, people shape cliques. She argued that the "famous" humans and the now not-so-famous those who are not allowed to sit at the metaphorical "fine" table in the school cafeteria with all the cool humans.
I confess to being very slow at the uptake in terms of these styles of social groupings. You can undoubtedly guess why. Nope, I have, in no way, ever been one of the "famous" or "cool" people. In excessive college, I turned into decidedly un-cool. I become a chubby, naive youngster with suitable grades who frolicked within the song building and "Press" room with the rest of the newspaper and yearbook workforce. I didn't have a boyfriend and in no way going to a promenade. I became the remaining one picked for the crew on multiple occasions.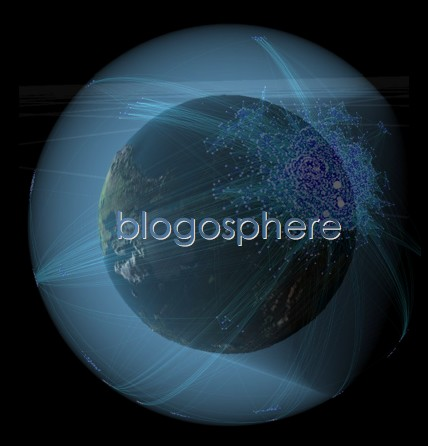 When I went away to university, my roommates and I landed the condominium on the primary floor on the foot of the steps, so our location became the logical accumulating spot for social events. I even have never lost the "Y'all come" mentality that I developed in those days. My philosophy is "the greater, the merrier" because I never need absolutely everyone to experience overlooked or unwanted. So I am commonly the one asking questions like, "Did you inform so-and-so where we are going for lunch?" now not for the reason of heading off so-and-so, however, instead, to make certain that he/she knows they're welcome to enroll in us.
It's also now not shocking that I have become a civil rights lawyer, in part as an extension of my perception of that type of inclusiveness. Some folks call it "radical inclusiveness." I do not definitely see something "radical" about it, though. I name it being a respectable man or woman. Nobody should need to re-stay the experience of status on the playground in your ugly gym suit, understanding that the athletically-inclined crew captains aren't going to name your call willingly and, when they find out they're stuck with you, will appear over at their equally cool, popular buddies and roll their eyes in disgust.
I guess that I'm nonetheless that overweight, naive kid in many ways because my running a blogging mindset has usually been pretty instantly-forward: Come to visit my weblog, I'll visit yours, and we'll all have a great time together. Leave a remark and allow me to understand you had been right here, and I'll do the equal. Express your opinion, and I'll recognize it. Please do the same for me.
Since my attention has been drawn to the alleged phenomenon, I actually have noticed comments published that I do not apprehend because they appear like directed most effective to a few sorts of "insiders" who recognize the weblog or blogger's history. There appear to be jokes comprehended most effective by the individuals of some cyber-" in" institution who visit. Titles like "Links to My Friends' Blogs" or "My Blogging Friends" are prevalent.
Still, do those things always imply that the query bloggers are stand-offish or turn a chilly shoulder to "outsiders" who visit their blogs? Does it suggest that they may refuse to go to the blogs owned using all of us out of doors their circle of pals or visit the chorus from posting a remark there? Does it suggest that they will now not blogroll those out of doors their "internal circle" of friends?
Or do such gestures certainly imply that the bloggers in the query have located a bit blogging community where they sense at ease and are becoming to know other bloggers on a completely personal level? Does that suggest that those folks are part of a clique? Technically sure, if we recall the actual meaning of the word:
Before leaping to conclusions approximately humans or their intentions, I assume we ought to recollect quite a several things, the most vital being commonality. From time to time, I click on on a hyperlink and discover myself traveling a weblog in which I actually have clearly no hobby. Why? I don't have anything in commonplace with the blogger. Examples for me consist of blogs committed to discussions approximately pregnancy and/or mothering very young youngsters (my youngest is a fifteen-yr-vintage excessive school freshman), homeschooling (don't believe in it), politics (can't stand politics, so don't want to consider, an awful lot less speak it). Obviously, I am now not going to sign up for a community committed to "Blogging for Choice" after I am an endorsement for the sanctity of all human life. I'm now not going to immerse myself in a collection of bloggers whose spiritual ideals or convictions I do no longer share.
Another factor is the tone and tenor of the blogger's writing. Candidly, if I see several misspellings, grammar or punctuation errors, or the mistaken use of language, I'm now not going to invest a variety of time studying what the author has to say. Additionally, I'm no longer wasting my valuable time analyzing posts that incorporate language or feedback that I locate offensive or hate-crammed.
I may also move on to some other web page if the blog's format is such that it's miles hard for me to navigate. I also keep away from blogs written in a teeny tiny font that my browser can't extend, and I will not strain what remains of my eyesight (post-retinal detachments) trying to depart a comment in a window that boasts only faded pink or yellow textual content.
Is it your goal to amass the largest quantity of daily clicks, highest ranking in a weblog listing, or some other shape of cyber-popularity? Do you want to impart records on a unique difficulty a good way to be of interest to other folks that hobby? Do you need specific political viewpoints to have "excessive-fived" using like-minded oldsters or interact in a vigorous debate with humans who have a particular outlook? Do you want to grow to be part of a social network that ends in in-person conferences together with your fellow bloggers? Do you want to attract customers or customers? The possibilities are literally endless.