The front door of your house says a lot about you and your family. It is the first thing that your guests notice when they visit your place. So, you have to create a good impression on them while providing safety to your family and keeping your home warm. If chosen rightly, the front door can enhance the curb appeal of your house.
If you are planning to install a new front door but are confused about how to choose a perfect front door system for your house, then you are at the right place. In this article, you will get tips from a pro to make the selection. Read on to know!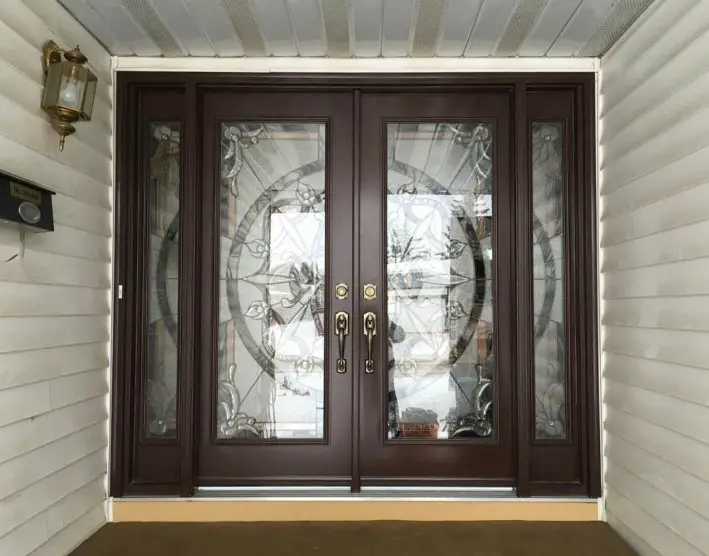 Consider the material of the door – The three commonly used materials for the construction of a door are:
The outside of the door is finished using steel, wood, concrete, porcelain, lacquer, or glass. All these materials are available in different colors and textures and can be combined for a unique look. Moreover, you can choose different finishing for the exterior as well as the interior. Out of all the doors, glass doors are gaining popularity and are extensively chosen by people for residence and commercial purposes.
Consider the security – Choosing the door that provides complete security has to be your priority. After all, your family members have to be safe all the time, and it is your duty to keep them safe. So, make sure that the doors have solid core construction not to be easily broken. Also, the locks should be of superior quality so that intruders or burglars cannot break them.
Consider insulation and energy efficiency – Front doors made of steel or fiberglass provides better insulation than wooden doors. When choosing the door, don't forget to examine the quality of the door-frame. It is so because the majority of the heat loss happens because of air leaks around the door. Ensure that the weather-stripping is sealed properly and the threshold locks smoothly with the bottom edge of the door.
Consider the color of the door – Wooden doors complement almost everything, but if you want to make a statement with the door, go for bold colors like blue, green, red, or orange. However, while selecting the texture and color, don't forget that it has to match the house's exterior elements. Also, take the local climate and your community's style into account while choosing the color of your front door. It is vital to patiently examine every aspect because you will invest a considerable amount in its installation.
Consider the swing of the door – Most of the front doors are designed to swing in, but as per your convenience, if you want your door to swing out, then you can get the customization done.